Music Bingo Night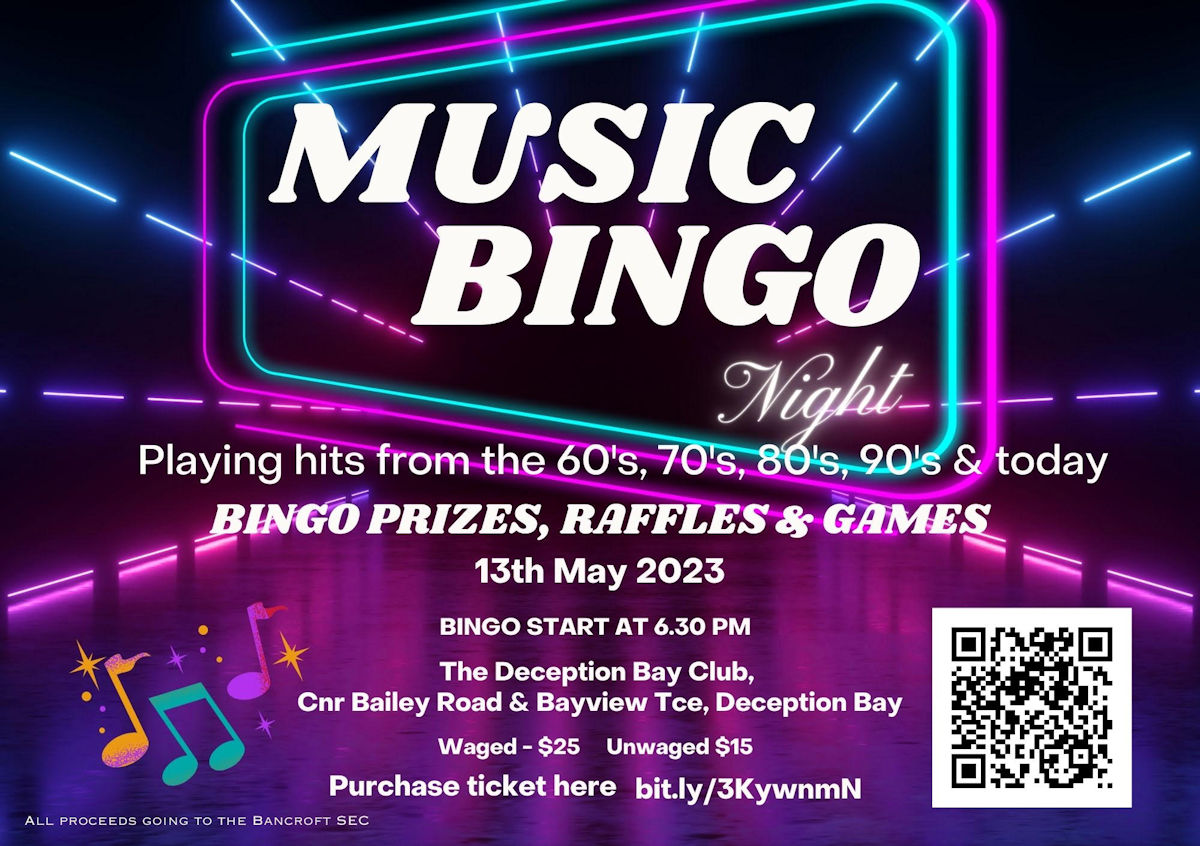 If you consider yourself a bit of a music buff, or simply enjoy singing along to your favourite song and winning prizes, then this is for you.
Music bingo is just like traditional bingo.
Instead of calling the numbers, DJ Jessie will play songs and you mark them off your card.
There will be two sessions with prizes to be won, cent auction, raffles and games on the night.
Food and drink available for purchase from 5.30pm.
Book your ticket now.
Moreton Bay Kitchen is open
5:30pm to 8:30pm