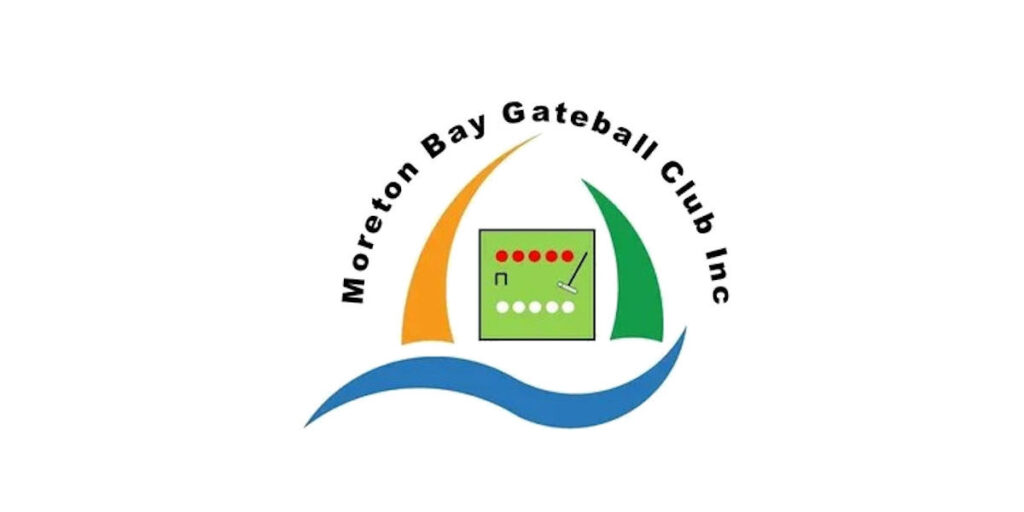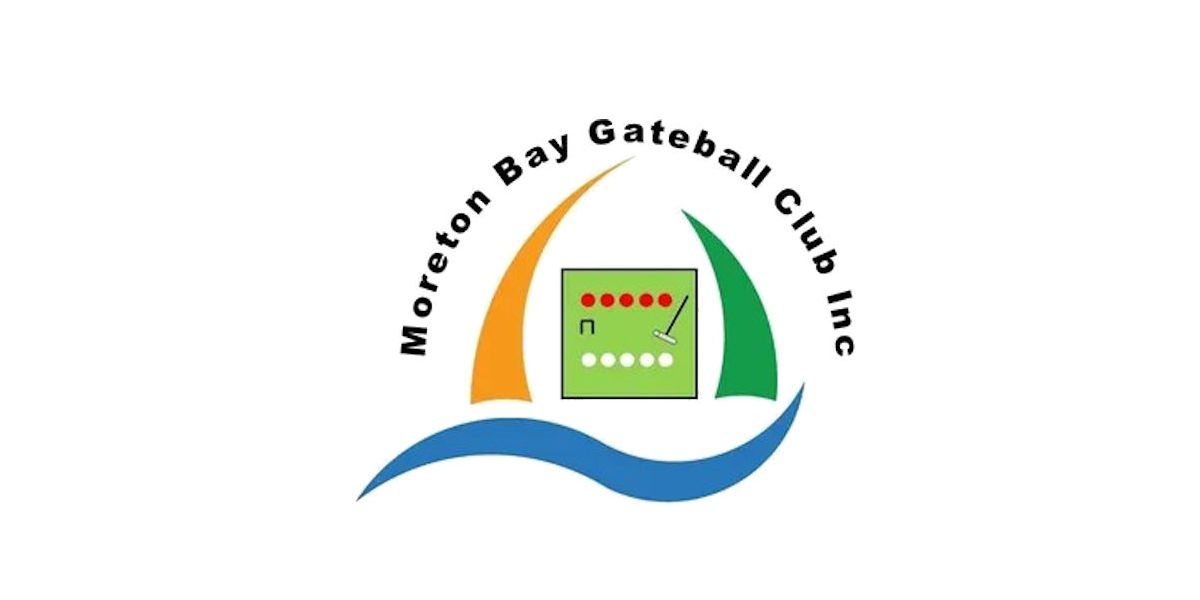 Come on down for a look , or better still have a game.
Very friendly and accommodating group of players eager to teach others how to play.
Monday evenings from 5:00pm to 8:00pm.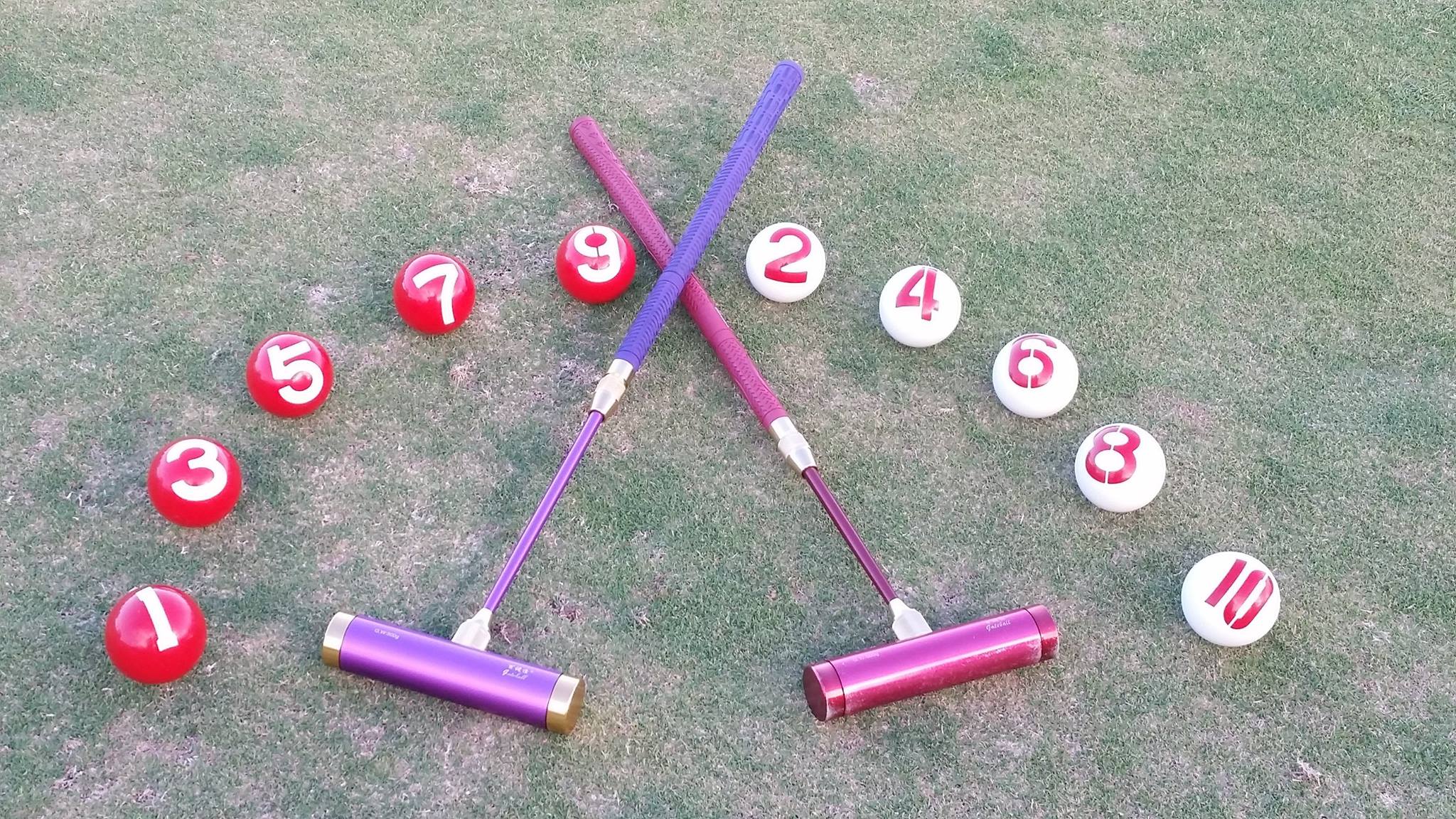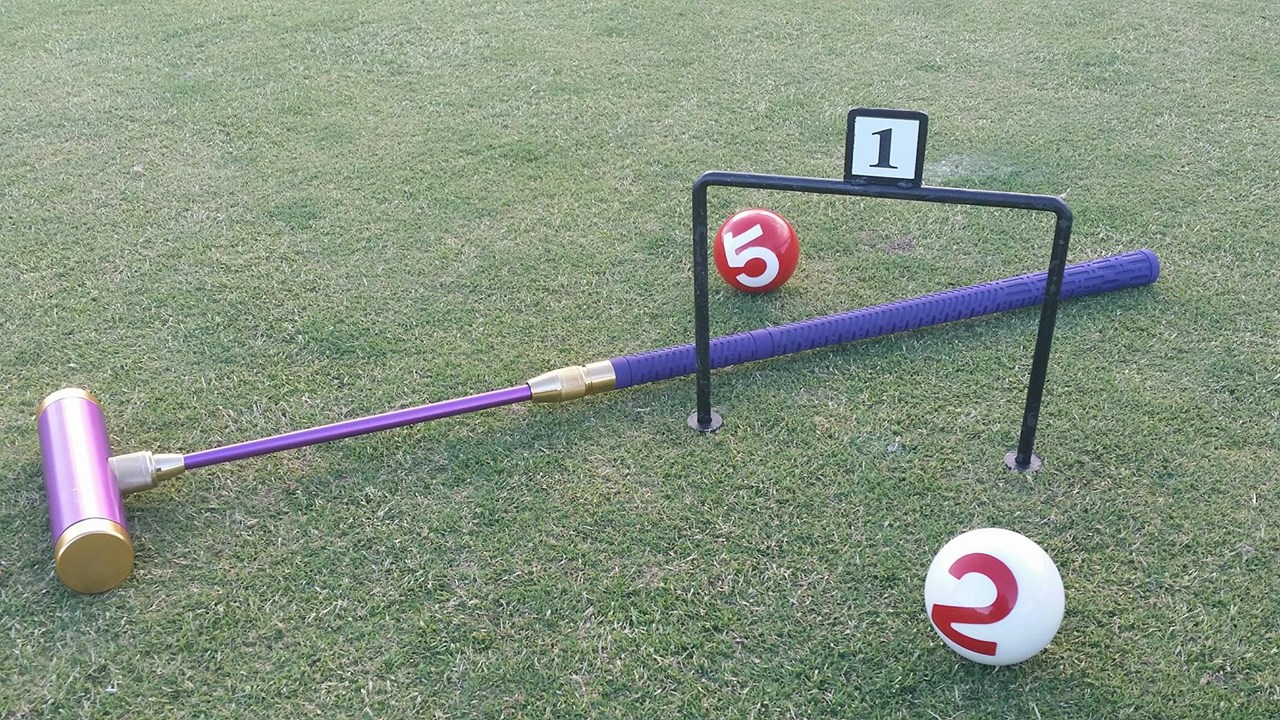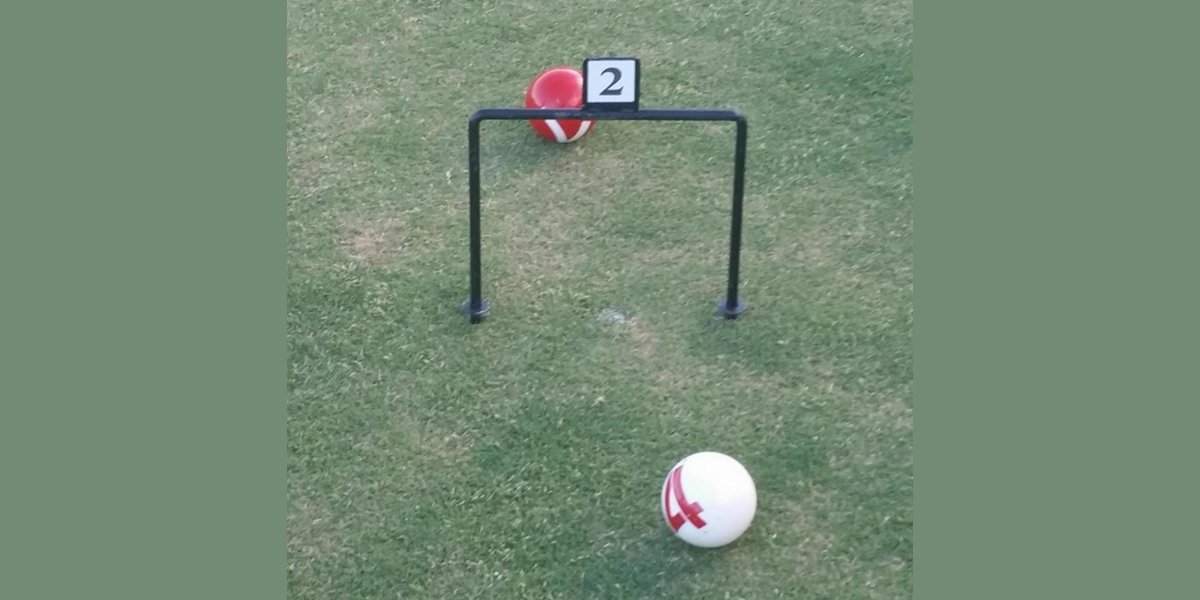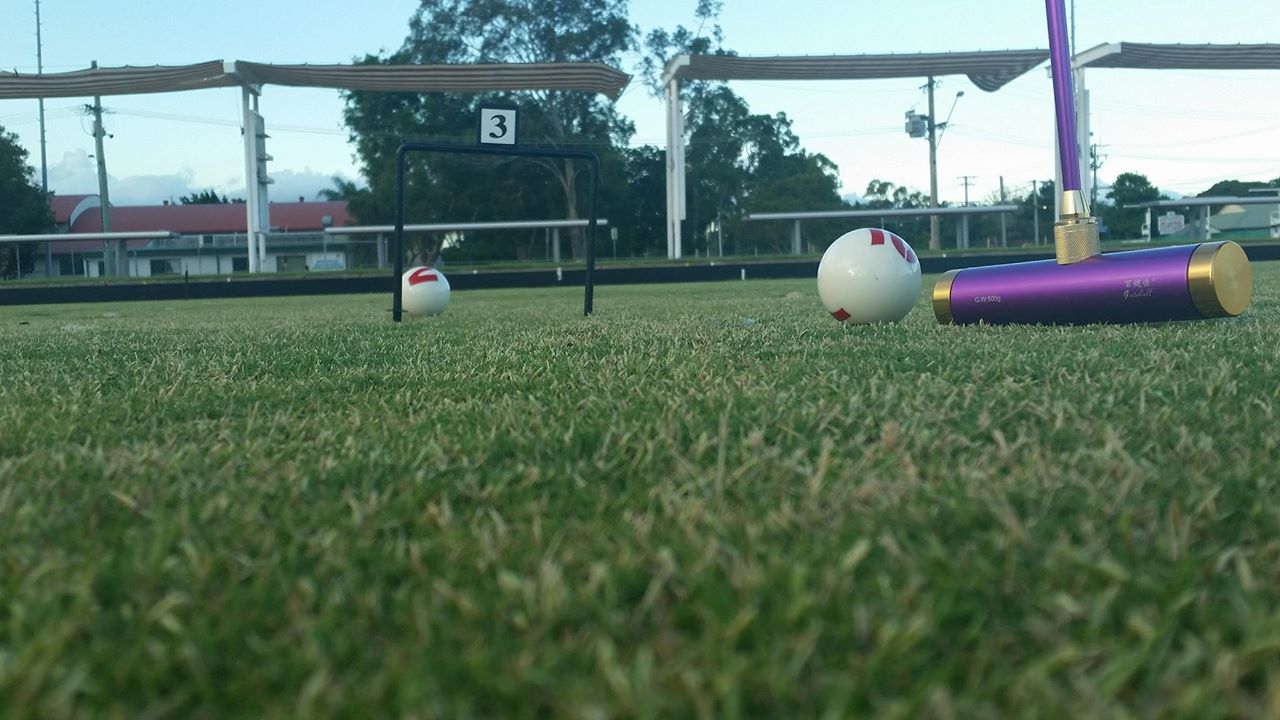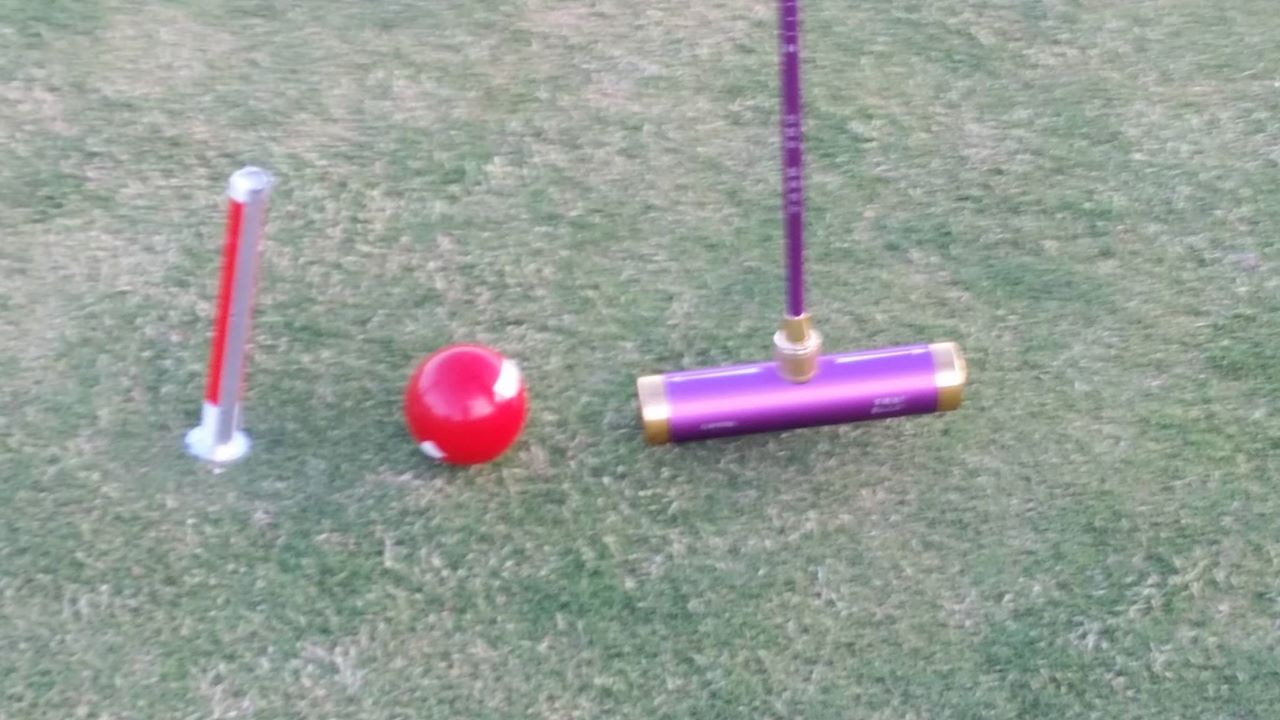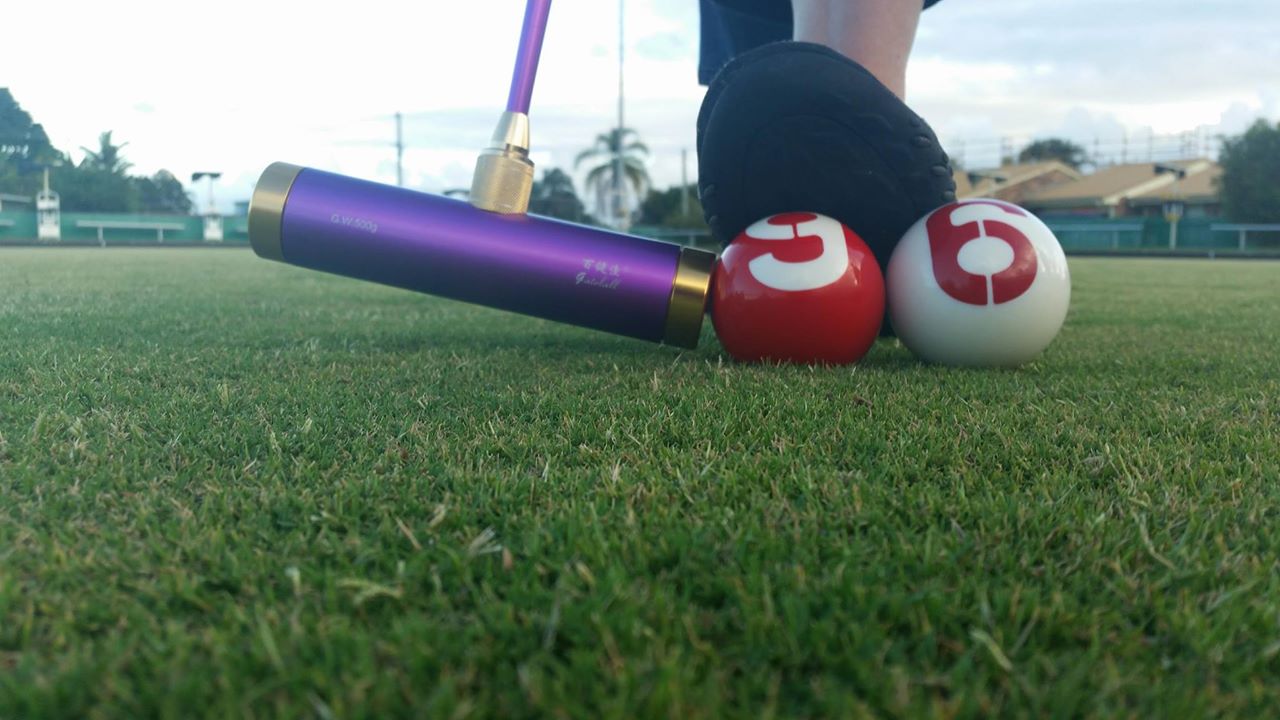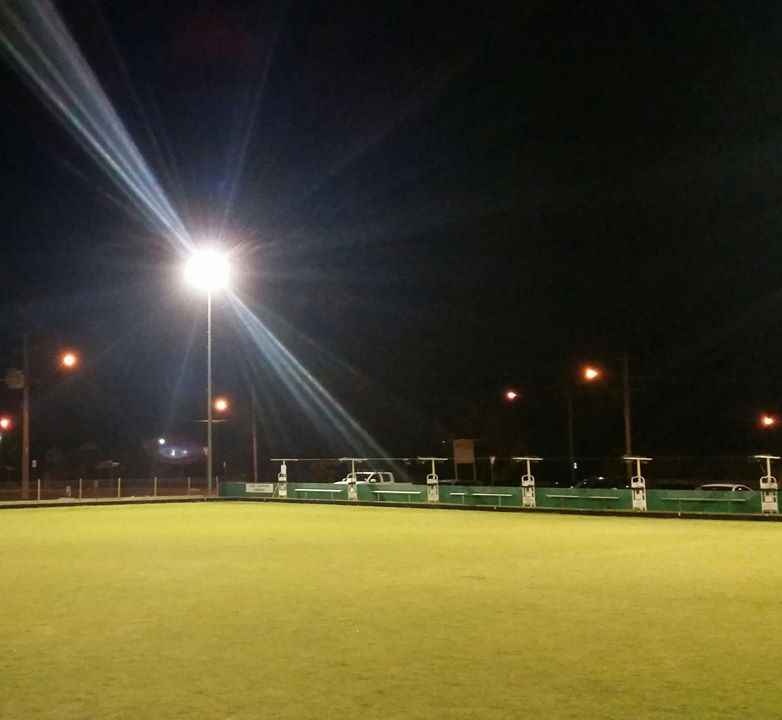 Gate1
Mallet, Gate and Balls used in Gateball.
Gate 1 is worth one point.
Gate2
Gate 2 is worth one point.
Gate3
Gate 3 is worth one point.
Centre Pole
The centre pole is worth 2 points.
Sparking
A cool little trick called "sparking".
Venue
The Deception Bay Club provides the perfect venue!
Night Lighting
Fabulous night lighting allows
us to play in the evenings!
Gateball is a mallet based sport, played in teams, triples, doubles or by single players.
One team plays white, one team plays red.
The aim of the game is to get five balls through three gates (at one point each) and to a central pole (2 points). The perfect score is 25.
Gateball is fast paced with games lasting only 30 minutes. For this reason it has been described as the 20/20 of croquet. Other comparisons describe it as a little like putt putt golf or snooker on grass. You can learn the basics and be playing a game by the end of your first session. Best of all, it is a lot of fun!
Gateball has over 10,000,000 players world wide. It is recognized in Australia as part of the Australian Croquet Association and internationally by the World Gateball Union.
It is suitable for all ages (6 to 96). In some countries teams made up of players from a single family compete in inter-generational tournaments.
It is suitable for all levels of fitness and abilities. We love the inclusive nature of Gateball and want to make it accessible to as many people as we can! We want it to be a fun sport for people to enjoy with friends and family.
For those who like to progress to competition level, there are ample opportunities to compete locally in Queensland, interstate and at a national level.
Of course, there are invitations to compete internationally and opportunities to qualify to compete at a world championship level. There are many opportunities to meet new and interesting people and expand your travel destinations!
We are proud at Moreton Bay Gateball Club and Redcliffe Gateball Club to have team members who were selected to represent Australia at the World Championships in Brazil in 2018. You have the opportunity to learn from and challenge these people while they are training and preparing for this exciting challenge.
We are very fortunate to have a fantastic location to play at The Deception Bay Club. The greens are magnificently maintained, the club offers a wonderful variety of food and beverages and a great family atmosphere to relax in before or after the games.
We are extremely lucky to have night lighting and be able to play in the evenings and avoid the heat in summer!
So come along and try Gateball for yourself. It will be an opportunity to meet some people, maybe make new friends and discover new talents.
We look forward to seeing you soon.